La Bibliothèque Centrale, a center of academic and research excellence
The Central Library is open to ECC students, exchange students, staff and faculty. It's a place for study, group work, research and online research. It has been designed to accommodate students and researchers for group work in the rooms on either side. The wide, edgy tables cut through the book shelves, giving users space to browse the physical catalog.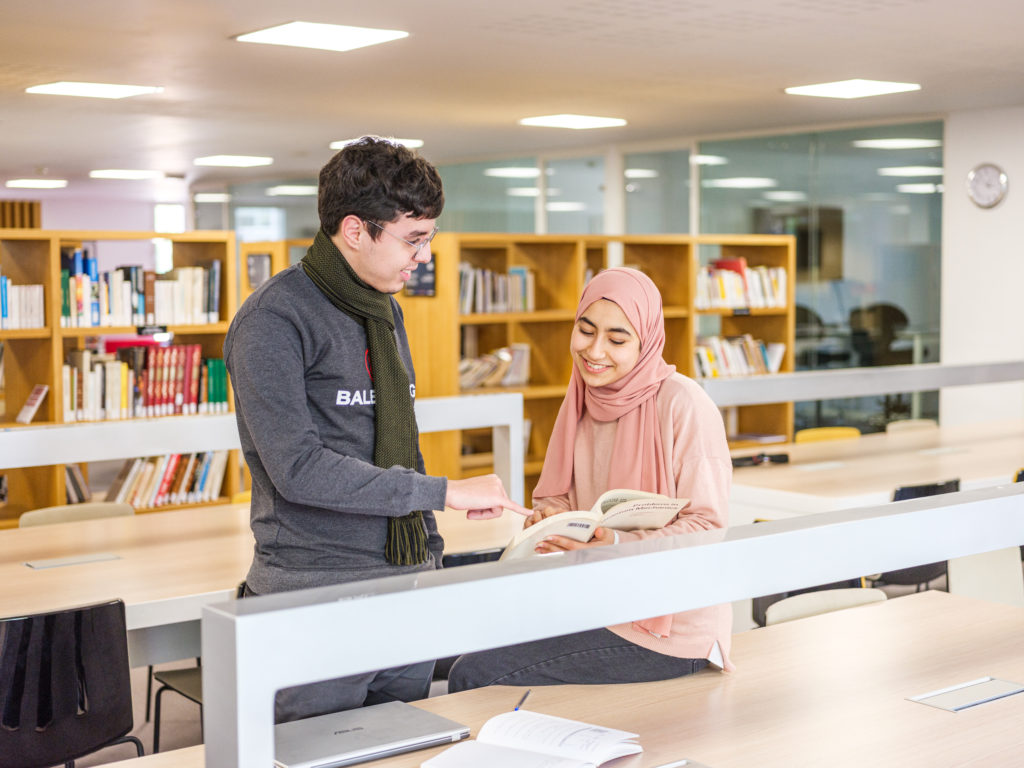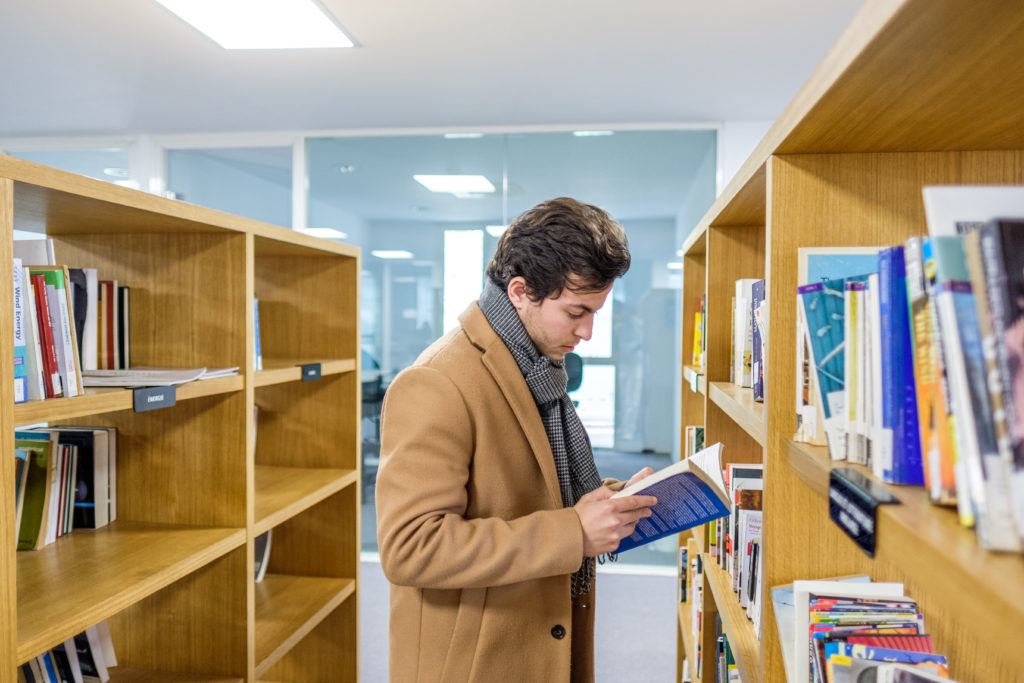 The Central Library boasts an ever-growing collection that meets the demands of students and staff alike. This collection includes basic sciences (mathematics and physics), engineering sciences (industrial engineering, mechanics, energy, etc.), data sciences (computer development and architecture, coding, algorithms, etc.), business (entrepreneurship, management, marketing), fine literature (English and French literature, from the classics to the most recent publications), and humanities (philosophy, sociology, epistemology, etc.). The library has a section dedicated to magazines that can be consulted and read on site, with back issues available on loan.
You can consult the catalog online at
Librarika: Centrale Library
. Online information on book availability is live, and new arrivals are displayed on the front page for information purposes. The library is open every day from 8am to 2am, and for book loans/returns, there are special time slots: 12.15pm to 1.30pm and 6.15pm to 7.30pm on weekdays. Saturday from 10am to 4pm. for further information, please consult the rules and policy document. (URL for PDF)