The student residences are home to literally every student at Ecole Centrale Casablanca. Living on campus means living among your peers, being close to classrooms, keeping in touch with faculty and having access to all facilities and amenities at your fingertips.
Over 13,300 m² of floor space
32 rooms
544 single rooms
2 guest rooms
12 guest teacher studios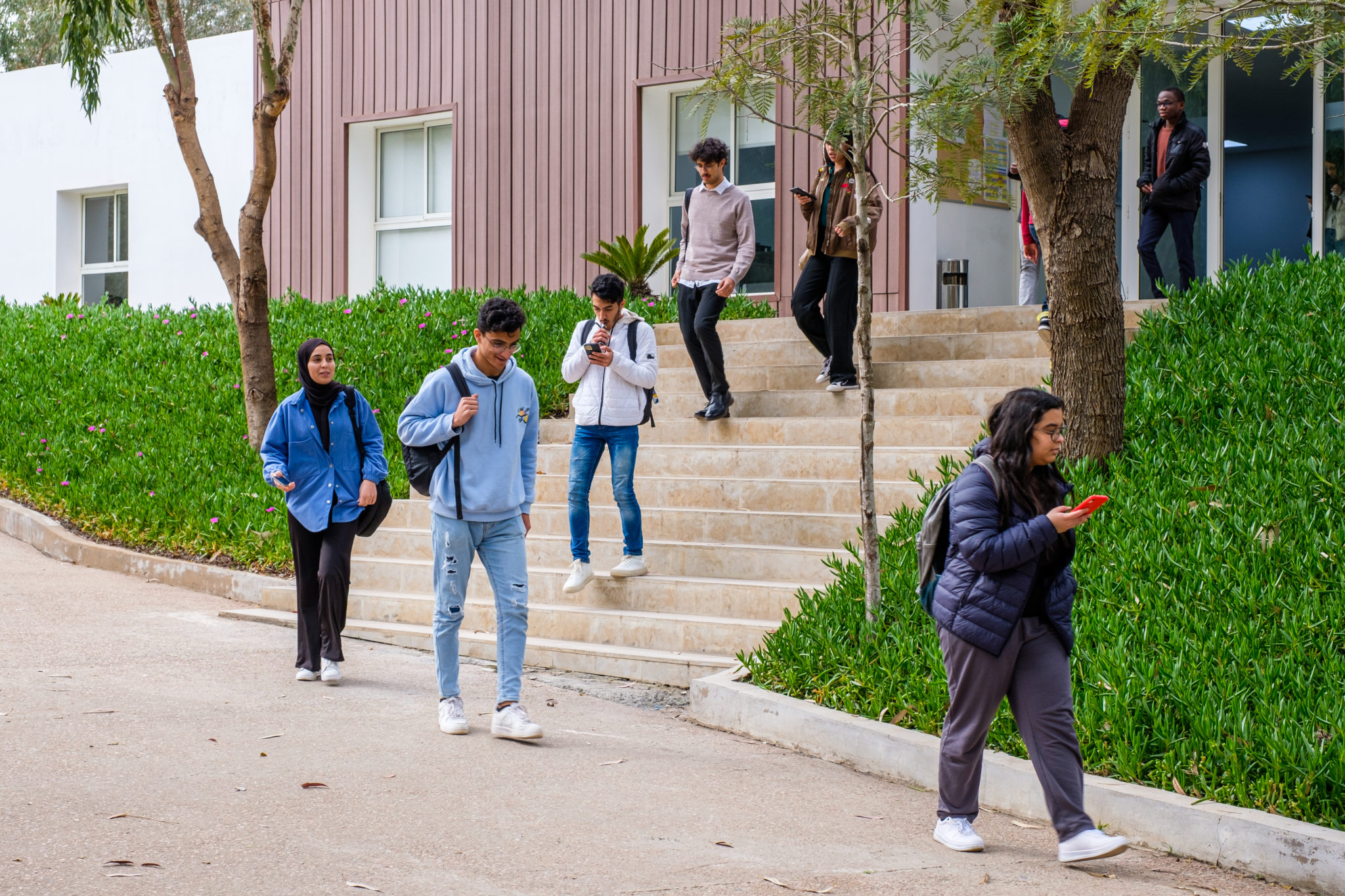 Each floor comfortably houses 4 residents in single rooms and includes a kitchen. Two large, separate bathrooms are linked to two bedrooms each. 4 residents share the kitchen, which includes a stove, fridge, microwave, electric kettle and cupboards. Students are invited to bring their own cooking utensils. The bedroom includes a bed, bedside table, 2 chairs, 1 desk, 1 dining table, carpet, locker and cupboards.