where student life thrives
BDE, acronym for "Bureau des élèves" is the students' union that gets elected every year and whose mission is to represent students. It is the apex body that maintains fluid communication with the administration through the Dean of Students. BDE is responsible for the community engagement and bonding established between the various cohorts. The members of BDE facilitates the induction and welcome of new students through a number of engaging and fun activities proposed every academic start. They are also in charge of the team building weekend, the Gala night post-graduation, and any other activity that would promote student's life and talents. As part of their mission, they support and coordinate the activities of clubs they harbor within their association.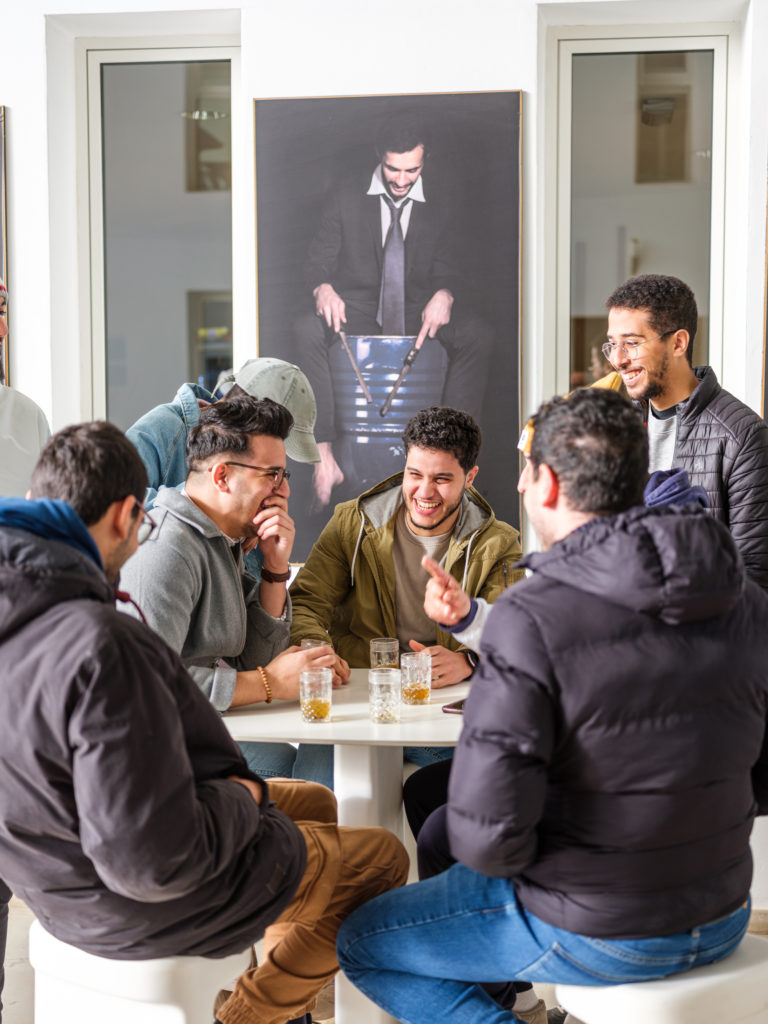 Le congrès is a club whose aim is to introduce future engineers to African issues and market positioning strategies. The club organizes major conferences, round tables and experience sharing activities. Central Aviation and Aerospace Association is the aviation enthusiasts' space at ECC.
The club organizes: Theoretical and practical workshops on several topics related to aeronautics and space, visits aeronautical industry leaders, and connects members to the network of engineering aero fans and events at both the local and international level. The club also provides students with preliminary theoretical training for piloting as well as training in flight simulators in partnership with (MAPA) Morocco Aviation Private Academy. ECC-Entreprises is the club that organizes the school's flagship event "ECC Business forum" a meeting point between young aspiring engineers and well experienced business leaders. Curated by students and attended by numerous renowned corporations, groups, banks, and industry leaders, the forum is an opportunity for students to land internships and explore employment opportunities. Bureau des arts, brings arts and culture to life through a number of recurrent artistic events. It is committed to harnessing artistic endeavors and initiatives to spur creativity and shine a light on talents through drawing, music and drama. Central MUN, Model United Nations, is an educational simulation of United Nations assemblies. Eager to discuss current global issues, the members embody the role of delegates and compete to defend the rights and interests of the respective countries in a Senior MUN event where local and international schools are invited to participate. To prepare for this full-fledged event, members organize a Junior assembly, conferences, trainings and recreational sessions throughout the year. Centrale Tech is the club responsible for technology and digitalization. It is also a meeting point for geeks and nerds who share their passion for robotics, big data, AI, and,
coding. The focus of the club is also to facilitate access to the Fablab as well as to find part time Tech jobs for students. Tech days and local and international competitions around the technology is part of the many events that the members intend to organize every academic year. Rotaract is ECC's humanitarian club. Created in September 2015, it operates mainly in the field of education through campaigns and regular events. The humanitarian ampaign is the major event that drives 50 to 60 volunteers to go to remote areas for a weekend to renovate schools, hand out food baskets, and run fun workshops for kids. Besides, Rotaract along 'L'heure joyeuse' runs workshops for students with learning difficulties as part of a project entitled 'Big Brother/Sister. The aim is to foster engineering students' citizen engagement. Social entrepreneurship is the backbone of the Enactus Club. It gives the opportunity to young centrale students to set up projects around various innovations.
Enactus organize conferences and events with the aim of directing and supporting projects of its members: starting with needs analysis to the actual design of the project to preparing for the Enactus World Cup.